Warmer weather is just around the bend and we are gearing up for our Spring Break Fishing Charters. Join Captain Craig and Captain Nino for a party aboard Into The Blue. If you are looking forward to some prime fishing and a great time on the water, our fishing vessel is where it's at! Our captains are here to put you on the fish. We love Destin and chartering the waters of the Gulf is our passion. We aim to give you the best fishing adventure possible with a great haul of fish.
Emerald Coast's Hottest Fishing Spot
Spring Break is a beautiful time of year in our little slice of Paradise. The water is a clear Emerald color and the temperature is warm. Destin Florida is known as the Worlds Luckiest Fishing Village for a reason. Anglers come from around the world to fish here and set state and world records. Our Gulf Coast is home to thousands of species of fish.
With all that variety, it's no wonder why so many people love fishing here. Our freshly caught seafood is some of the best in the country. Destin offers a variety of restaurants that will even clean and cook your catch. That means you can have all the fun of catching the fish and none of the messy work.  What better way to spend your Spring Break than loads of fun, a big haul of fish and good eating?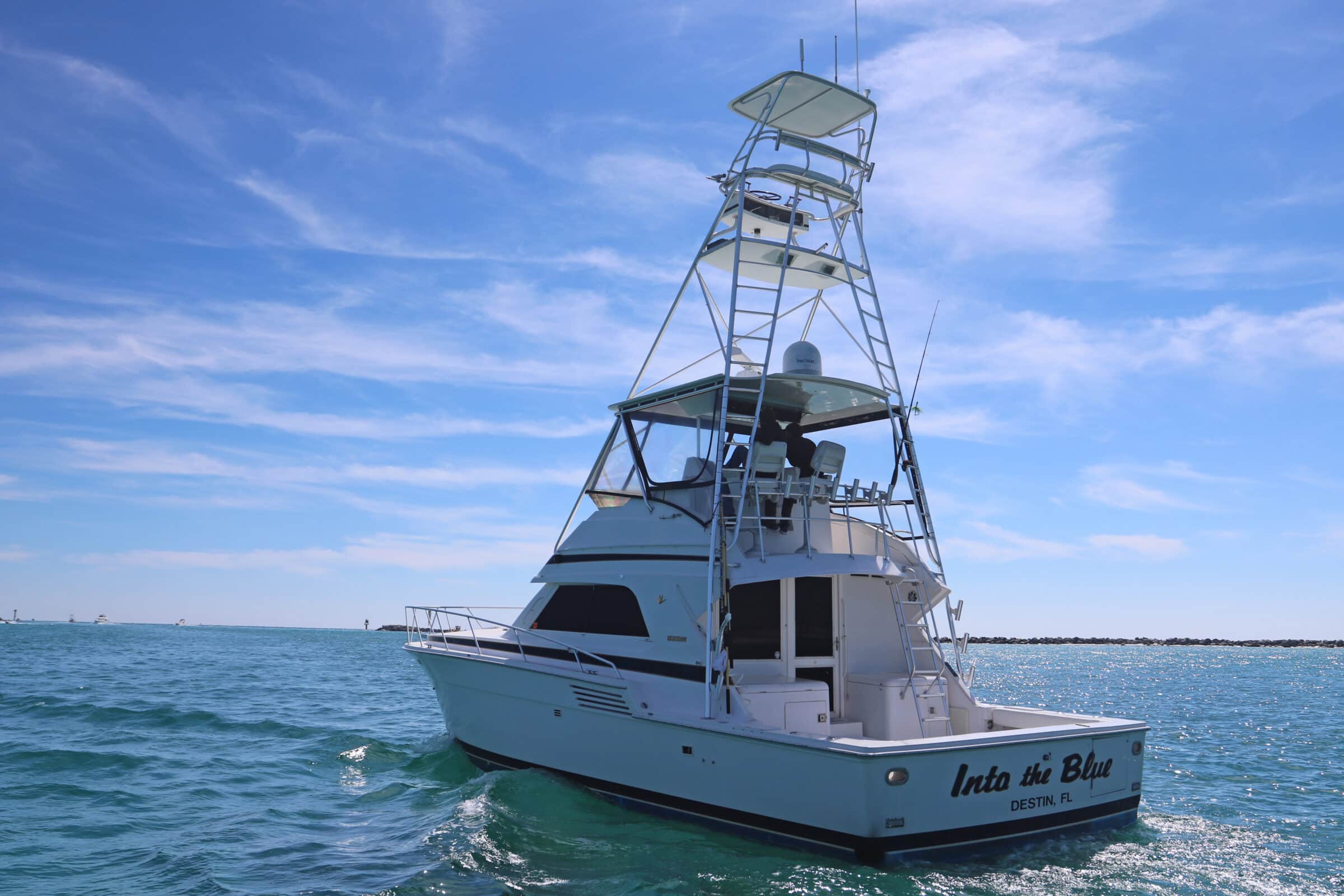 Book Your Spring Break Fishing Charters
Our Spring Break Fishing Charters are available to groups of six. Into The Blue welcomes new fishermen and experienced anglers. We want everyone to join the fun! Aside from fishing, we offer Dolphin Cruises, Dinner Cruises, and Sunset Charters. Contact Us to book your fishing charter today. Don't hesitate, our spots fill up quickly between March and September. We look forward to seeing you.
Please remember to Follow Us on Facebook and share us with your family and friends.